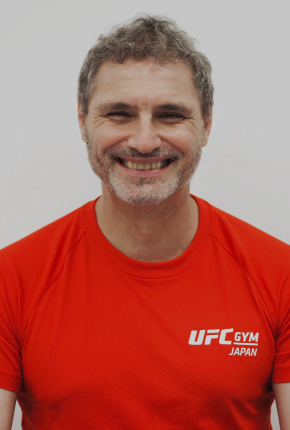 Your only limits are the limits you put on yourself.
Co-Founder and CEO of Better-U, owner of UFC Gym Japan. I came to Japan 35 years ago and I am incredibly thankful for all the opportunities this wonderful country has given me.

I am a serial entrepreneur and business executive. From 2006 to 2017, I was President and CEO of Oak Lawn Marketing (Shop Japan on TV). In addition to growing that company by 5X, we also launched some of the most successful home fitness products in Japan, including Billy's Boot Camp, Wonder Core and Wonder Core Smart, Easy to Dance with TRF, Core Rhythms and Leg Magic.

I started practicing Shorinji Kempo as a college student, which inspired my interest in Japan. For the last 15 years, I have also practiced kick boxing.

I've been married for 32 years and have 5 children. My current passion is to nurture my family, our company and our customers to be the best that they can be. As a Coach, either for kick boxing, business or life, my goal is to help you create winning habits in a fun and exciting way.
What's your fight?
To empower and inspire the people around me to be the best they can be and to be a role model.
Train different
PRIVATE COACHING

YOGA
Kickboxing | Tu 16:30

OGIKUBO
Kickboxing | Th 10:45