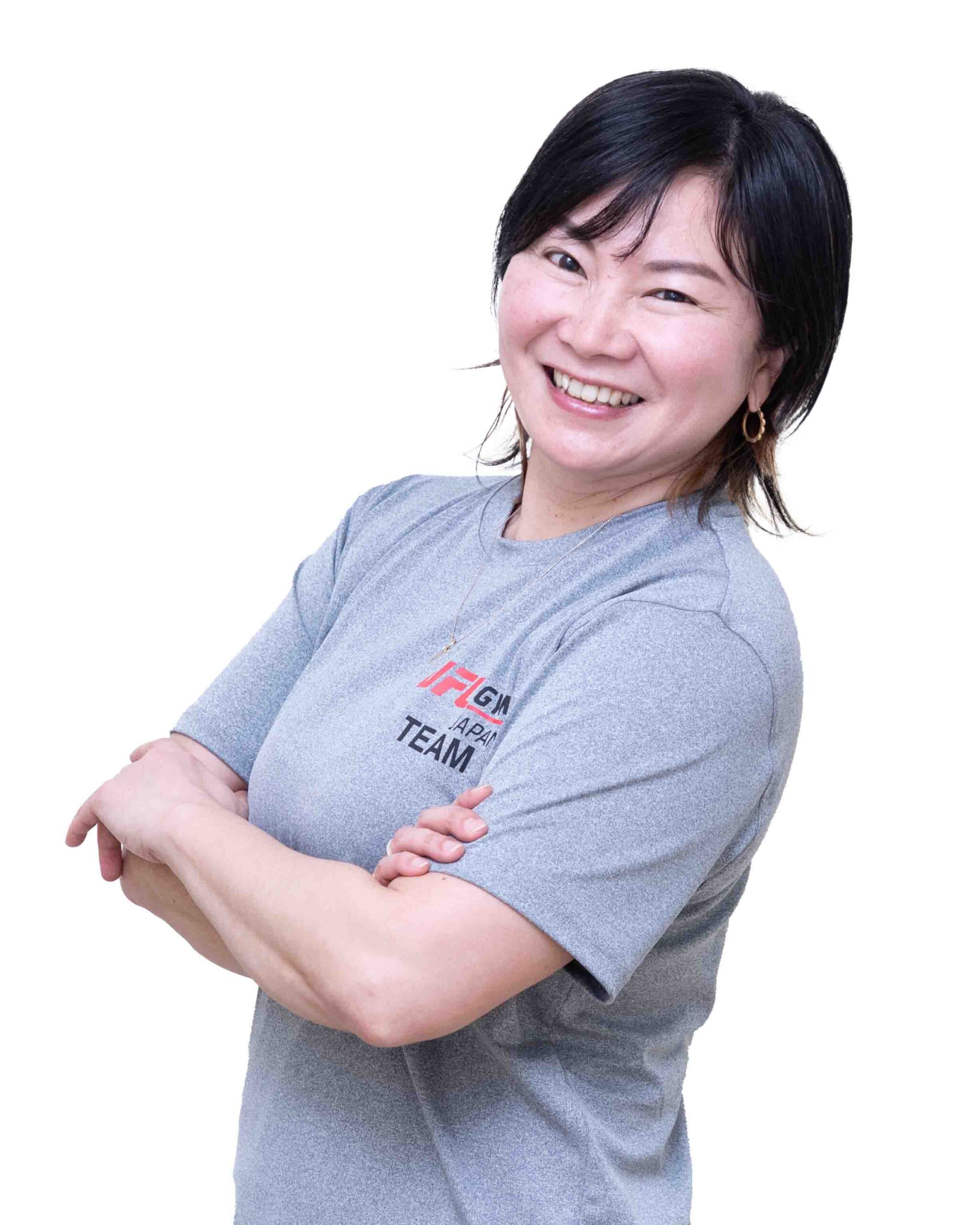 Yoga for everyone!
どんな方でも楽しみながら、ヨガのベネフィットを体感できるレッスンを目指しています。
勤務店舖
OGIKUBO ・ YOGA
担当クラス
Yoga Hatha Flow
Yoga basic
紹介
2009 年よりヨガ講師として活動をスタートし、現在はベーシックなハタヨガをはじめ、キッズヨガ、産前産後ヨガ、親子ヨガからシニアヨガまで、幅広い世代の方に向けた多様なヨガを指導中。
ヨガとアーユルヴェーダの知恵に自身の経験をプラスして、それぞれのライフステージに寄り添い、人生を豊かに、自分らしく楽しく生きるためのヨガを伝えています。
ヨガの練習を通して強くしなやかな身体とマインドへ。
みなさまお一人ずつがご自身にチャレンジできるよう、細やかにサポートしていきます。
資格•経歴
コーチ歴12年
RYT200
アーユルヴェーダアドバイザー
Yoga Ed.キッズヨガ講師(RCYT)
マタニティヨガ講師
シニアヨガ講師
Yoga for everyone!
Our goal is to provide lessons that anyone can enjoy and experience the benefits of yoga.
Location
Ogikubo • Yōga
Class
Yoga Hatha Flow
Yoga basic
Bio / Self Intro
I started my career as a yoga teacher in 2009, and currently teach a wide variety of yoga for people of all ages, from basic hatha yoga to kids' yoga, prenatal and postnatal yoga, parent-child yoga, and senior yoga.
By combining the wisdom of yoga and Ayurveda with my own experience, I teach yoga that can be used to enrich and enjoy life in one's own way, in accordance with each stage of life.
Through the practice of yoga, you can become strong and supple in body and mind.
We provide detailed support so that each and every one of you can challenge yourself.
Qualifications
12 years of coaching experience
RYT200
Ayurveda Advisor
Yoga Ed. kids yoga teacher (RCYT)
Prenatal Yoga Teacher
Senior Yoga Teacher