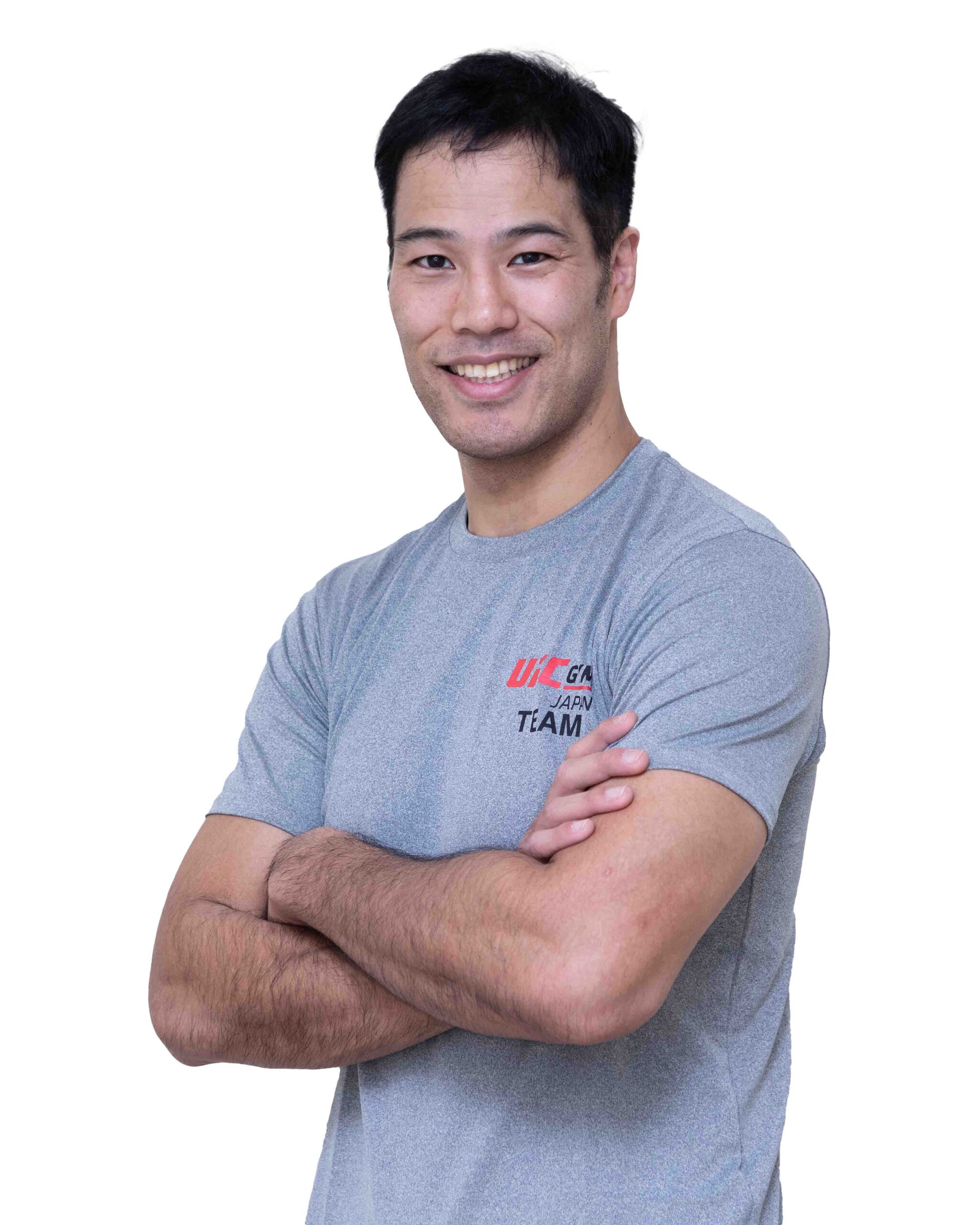 しっかり動いて心拍数を上げ、汗をかきながらテクニック、キックボクシングの真髄を学ぶ
勤務店舗
Ogikubo • YŌGA
担当クラス
Kickboxing Conditioning
Kickboxing Level 1
紹介
テレビでK-1を観たことがきっかけで14歳の頃に空手を始め、18歳でK-1のリングでプロ格闘家デビュー。
ピーターアーツやボブサップと対戦経験がある。現在はキックボクシングのトレーナーとして活動中(メインはパーソナルトレーナー)。
小さい頃、決して運動神経がいい方ではなかった私がK-1のリングで戦うために学んだ「身体の使い方のコツ」をみなさんにお伝えできればと思います。よろしくお願い致します。
資格・経歴
コーチ歴10年
K-1JPNGP'03 '04 '05 第3位
Move hard, get your heart rate up, work up a sweat, and learn the essence of technique and kickboxing.
Location
Ogikubo • YŌGA
Classes
Kickboxing Conditioning
Kickboxing Level 1
Bio
I started karate at the age of 14 after watching K-1 on TV, and made my debut as a professional fighter in a K-1 ring at the age of 18.
I have experience fighting Peter Arts and Bob Sapp. He is currently working as a kickboxing trainer (his main focus is personal training).
I hope to share with you the "tips on how to use your body" that I learned to fight in the K-1 ring, even though I was not an athletic person when I was a child.
I look forward to working with you.
Credentials
Coach for 10 years
K-1JPNGP '03 '04 '05 3rd place