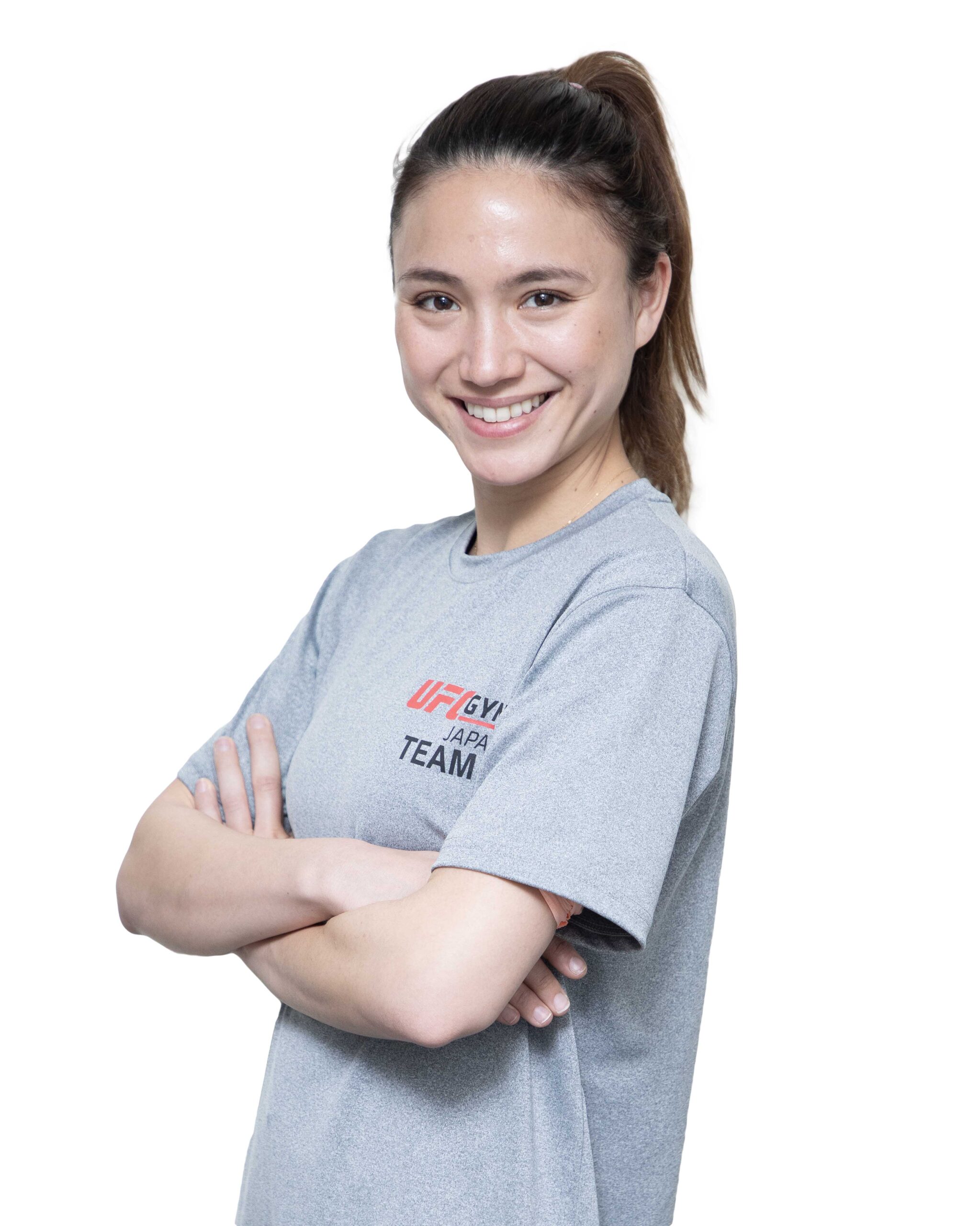 キツいなかにも楽しさを!!来るまでは憂鬱でもクラス終わったあとは来て良かった~と思って貰えるようなクラスになるよう心がけています!!
勤務店舗
YŌGA

担当クラス
Hip Training
Power Yoga

紹介
小学生のころバスケットボールを10年やっていました。
高校2年までは名古屋の高校に行き、高校3年生からフロリダ州にあるスポーツアカデミーIMGに通いました。

IMG ACADEMY卒業後カリフォルニアの大学、転入してユタ州の大学に行きました。ユタにいる間にヨガに出会い、その頃にはバスケもやめていたのでホットヨガメインのフィットネスライフを送っていました。日本帰国前にユタ州にあるヨガスタジオでRYT200を取得し帰国。

帰国後は岡部友さん率いるSpice up fitnessで働きトレーナー経験を積みました。
ワーキングホリデーでオーストラリアに行くにあたりspice up fitnessをやめ1年オーストラリアで過ごした後、日本に帰国し現在にいたります!

休みの日は山登りしてることが多め!ダイビング行ったり海でごろごろしたりと自然に囲まれることが大好きです。
資格・経歴
コーチ歴6年、RYT200、エアリアルヨガ養成講座終了、食育アドバイザー、フルーツベジタブルアドバイザー
Fun in the midst of hard work! We try to make the class so that even if you are in a bad mood before you come, you will be glad you came after the class!
Location
YŌGA
Classes
Hip Training
Power Yoga
Bio
I played basketball for 10 years when I was in elementary school.
I went to high school in Nagoya, Japan until my sophomore year, and from my junior year I attended IMG, a sports academy in Florida.

After graduating from IMG ACADEMY, I went to college in California and transferred to Utah. While in Utah, I discovered yoga, and by that time I had stopped playing basketball, so my fitness life was mainly hot yoga. Before returning to Japan, I obtained my RYT200 at a yoga studio in Utah and returned to Japan.

After returning to Japan, I worked at Spice up fitness led by Tomo Okabe and gained experience as a trainer.
When she went to Australia for a working holiday, she quit her job at Spice up Fitness and spent a year in Australia before returning to Japan, where she currently resides.

On my days off, I spend most of my time climbing mountains, diving, and hanging out in the ocean. I love being surrounded by nature, going diving, and lounging in the ocean.
Credentials
Coach for 6 years, RYT200, completed aerial yoga training course, nutrition education advisor, fruit and vegetable advisor