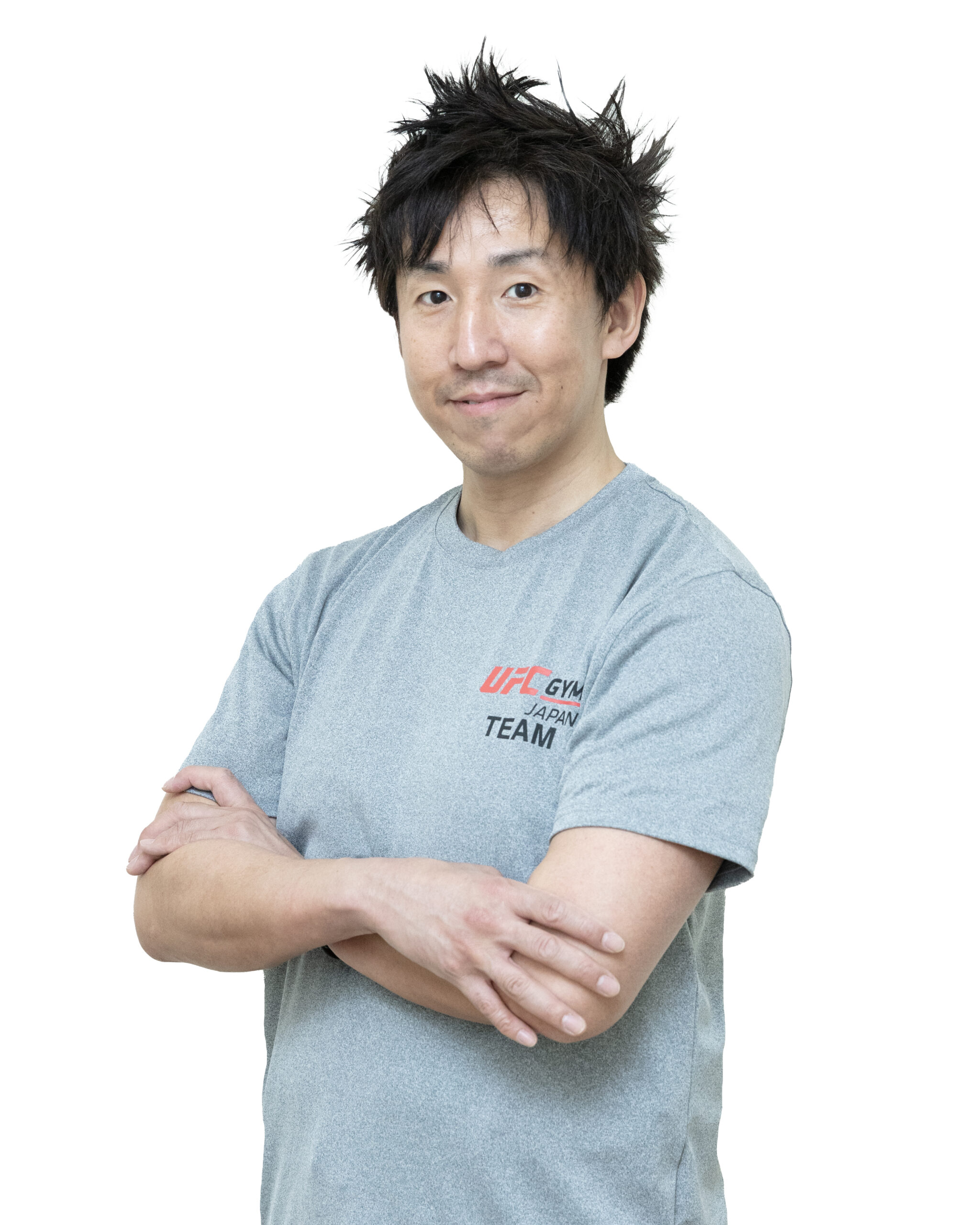 MASANORI
FITNESS • COMBAT • STUDIO
楽しく動き、明るく元気な気持ちになり、笑顔でテクニックが身につくクラスをします。
勤務店舗
Ogikubo
担当クラス
キックボクシング・コンディショニング
キックアウト
UFC Fit
ダットプログラム
紹介
キックボクシング・ムエタイをベースに、格闘技エクササイズ・ファンクショナルトレーニングのクラスを担当してます。
キックボクシングの楽しさはミットを打った時の爽快感、全身運動の心地よい疲労感、対人練習の駆け引きの面白さなど沢山ありますが、動きやトレーニングを通して強い身体と心をつくれる事だと思います。ぜひ一緒に楽しく笑って、心地良いリズムで身体を動かし、新しい自分に会いに行きましょう。
資格・経歴
コーチ歴10年、TRX ®各種コース修了、KICKOUT マスターインストラクター資格、APKS キックスポーツインストラクター資格、古式ムエタイ指導者資格
MASANORI
FITNESS • COMBAT • STUDIO
We do classes where you can have fun moving, feel bright and energetic, and learn techniques with a smile.
Location
Ogikubo
Classes
Kickboxing Conditioning
Kick Out
UFC Fit
Dut Program
Bio
I teach martial arts exercise and functional training classes based on kickboxing and Muay Thai.
The joy of kickboxing is not only the exhilaration of hitting the mitts, the pleasant feeling of fatigue from the full-body workout, and the fun of the tactics of training against others, but also the ability to build a strong body and mind through movement and training. Come join us, have a good laugh, move your body to a comfortable rhythm, and meet a new you.
Credentials
10 years of coaching experience, completed various TRX ® courses, KICKOUT Master Instructor Certification, APKS KickSport Instructor Certification, Certified Traditional Muay Thai Instructor Certification