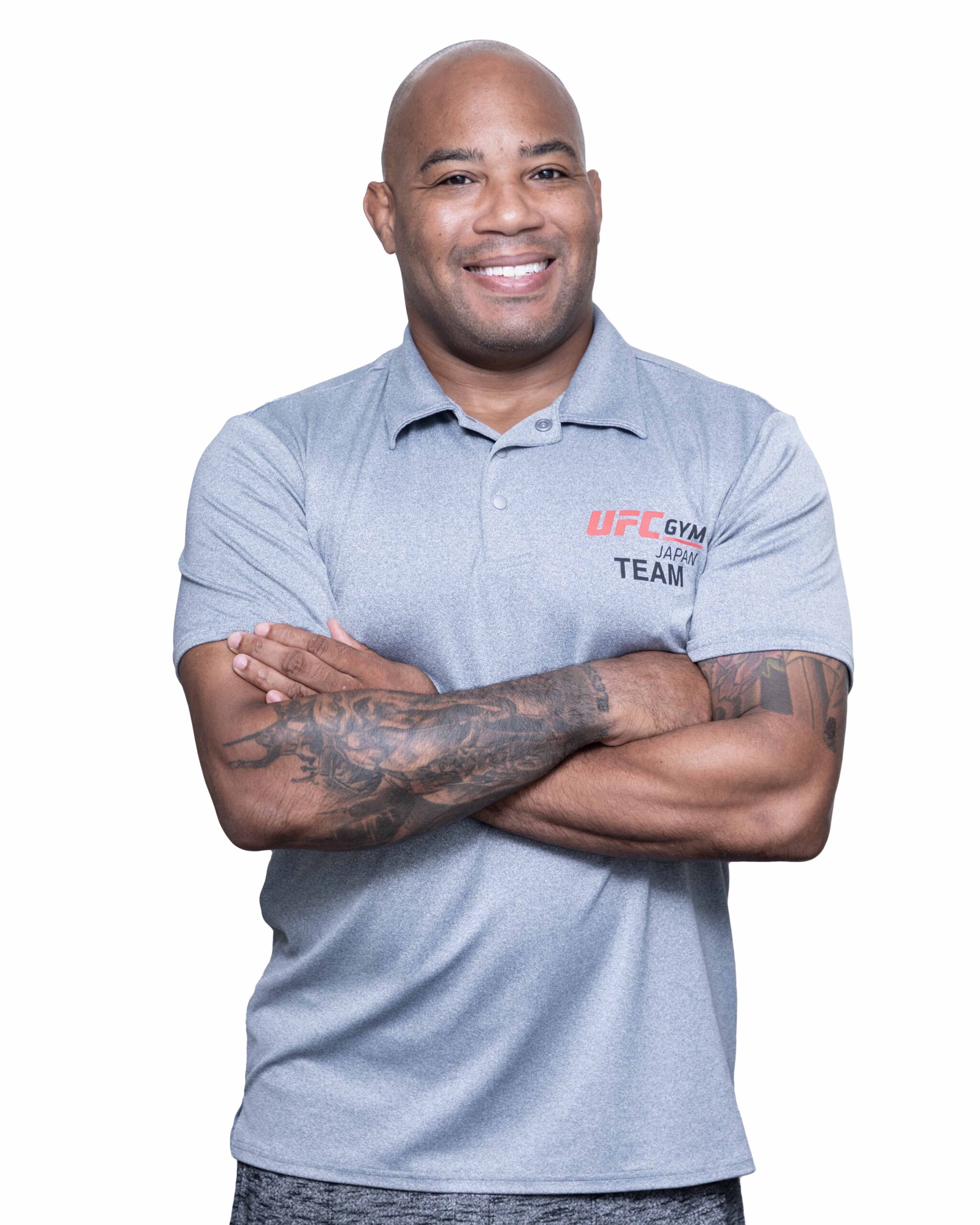 Give me your best and I'll show you YOUR true potential.
ベストを尽くしましょう。あなた自身の力を私が最大限引き出します。
勤務店舗
Yōga • Ogikubo
担当クラス
Boxingボクシング
Kickboxingキックボクシング
BJJ 
No Gi BJJ
MMA
紹介
私はかつて総合格闘技の世界チャンピオンになったことがあり、ジムの経営や指導も行ってい
ました。また、生涯を通してさまざまなことを学び続けています。出身はアメリカのミシガン
州グランドラピッドで、17歳の時にプロの総合格闘家になることを夢見て単身来日しました。
プロのアスリートとして東京のイベントで主役を飾ったことがあり、またコスタリカのビーチ
での試合出場やドバイでの指導経験もあります。UFC出場経験のある格闘家に指導したことも
あり、その中の一人はサウジアラビアで初のワールドタイトルを獲得しました。
私は自分の人生を総合格闘技の指導と他者へのエンパワーメントに捧げてきました。私のトレ
ーニングを受けることで、私が何十年にもわたって培った知識や経験を簡単に手に入れること
ができます。トレーニングの目的は競技やフィットネスなどさまざまかと思いますが、あなた
の目標への道のりの一歩一歩を支え、目標達成をサポートします。
資格・経歴
20年以上の指導経験
元総合格闘技世界チャンピオン
柔道黒帯
ブラジリアン柔術黒帯
ムエタイのプロ選手
総合格闘技のレフリー
認定パーソナルトレーナー
学士号取得(ビジネス)(Bachelor of Science Degree in Business
修士号取得(日本語翻訳)
Give me your best and I'll show you YOUR true potential.
Location
Yōga • Ogikubo
Classes
Boxing
Kickboxing
BJJ
BJJ NO-GI
MMA
Bio
I am a former MMA World Champion, gym owner, teacher, and lifelong student. Originally from Grand Rapids, Michigan in the United States, I moved to Japan alone at the age of 17 to pursue my dream of becoming a professional mixed martial artist.

As a professional athlete and coach, I've headlined events in Tokyo, fought on the beaches of Costa Rica, taught in Dubai, and coached several UFC veterans, including one to their first World Title in Saudi Arabia.

I have dedicated my life to teaching martial arts and empowering others. When you train with me, you have decades of knowledge and experience right at your fingertips. Whether you are training for competition or looking for a new fitness routine, I will be there to guide you every step of the way and help you reach your goals.
Credentials
20+ Years of Coaching Experience
Former MMA World Champion
Judo Black Belt
Brazilian Jiu-jitsu Black Belt
Professional Muay Thai Veteran

Experienced MMA Referee
Certified Personal Trainer

Bachelor of Science Degree in Business
Master of Arts Degree in Japanese Translation