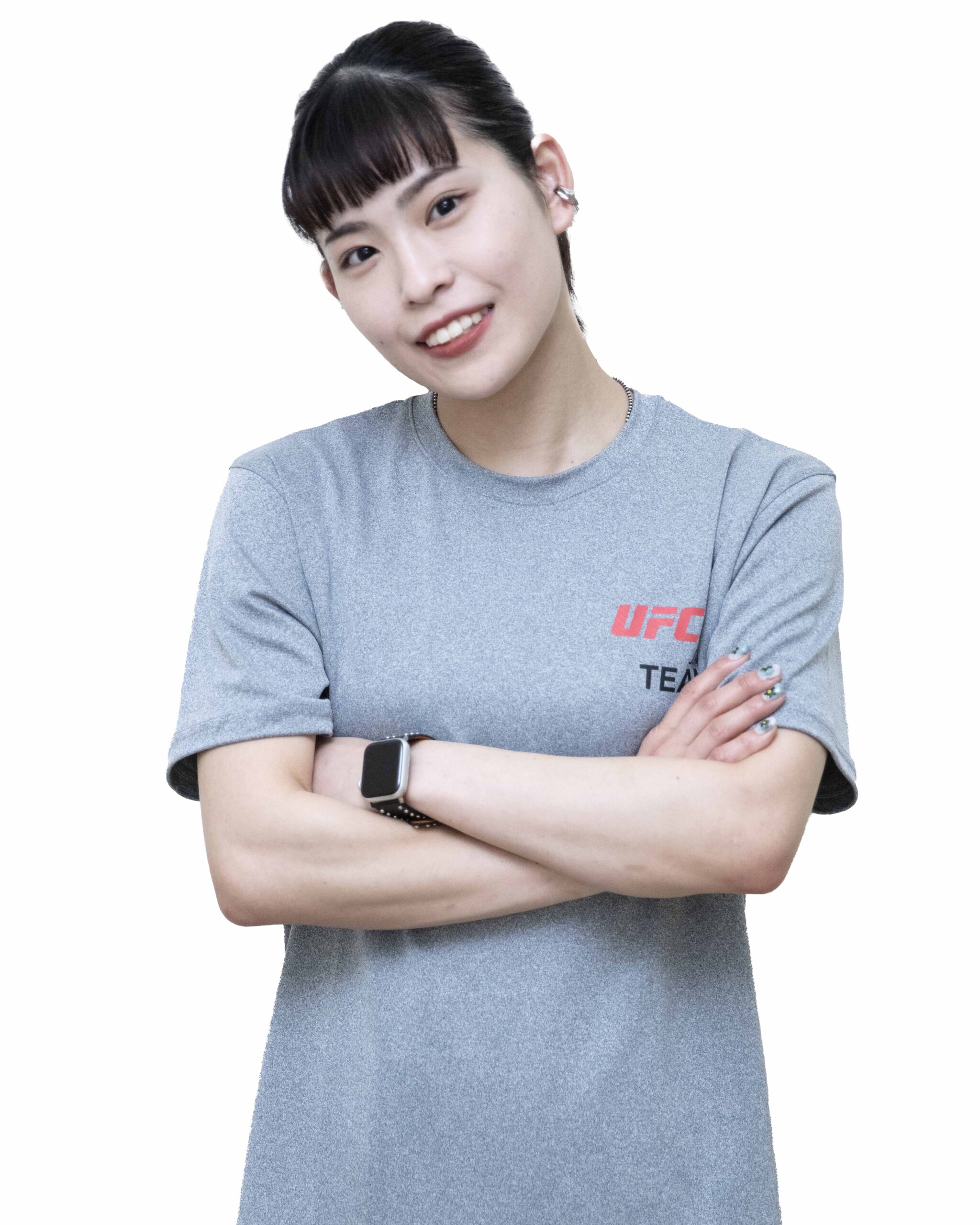 とにかく楽しくをモットーにしているので、音楽に合わせて楽しく体を動かしましょう✨
勤務店舗
Ogikubo
担当クラス
HIP POPベーシック
キッズヒップホップ
紹介
ダンス歴13年目のずっとダンスをしているダンスオタクです笑
とにかく楽しいこと笑うことが大好きなので、みなさんと一緒にそんな空間と時間を共有できたらと思っています!
HIPHOPという名前にビクッとされている方も多いかもしれませんが、ぜひ一度きてみてください...!絶対に楽しい1時間になります◎
基本的にゆっくりゆっくりストレッチ.基礎.ステップ.振り付けの流れで進めています!
資格・経歴
avex JSDA エレメンタラー取得
avex JSDAD インターミディエイト取得
読売巨人軍キッズチアリーディング
Girl next door PV ダンサー出演
當山 みれい 2018womb Live バックダンサー
SONY ゲームプロモーションダンサー
GKKJ bloom of yout2022 opening act team GANMI
GLAB ダンサー / モデル
e-fes award 2017 3位
ラフォーレ原宿 PRIVATE PARTY ダンサー出演
ラフォーレ原宿NUEVOリニューアルオープン 特別ゲスト出演
V2 TOKYO スペシャルゲスト出演
東京マラソン応援ステージ Live
池袋FM 冠番組 メインパーソナリティ
新宿FATE リニューアルオープン記念 Live
フォルクスワーゲン WEB CM 出演
赤坂BLITZ バックダンサー
秋葉原映画 『ハッピーメール』出演
秋葉原映画『チャットレディのキセキ』出演
渋谷WOMB ファッションショー
tokyo christmas collection ファッションショー 
Our motto is just to have fun, so let's have fun moving our bodies to the music✨.
Location
Ogikubo
Classes
HIP POP Basic
Kids Hip Hop

Bio
I'm a dance geek who has been dancing for 13 years and has been dancing all my life lol!
I love to have fun and laugh, so I hope to share that kind of space and time with you all!
The name "HIPHOP" may be a bit intimidating to many of you, but please come and join us...! It will definitely be a fun hour!
Basically, we will stretch slowly and slowly. Basics. Steps. Steps... Choreography!
Credentials
avex JSDA Elementaler acquisition
avex JSDAD Intermediate
Yomiuri Giants Kids Cheerleading
Girl next door PV dancer performance
Mirei Touyama 2018womb Live back dancer
SONY game promotion dancer
GKKJ bloom of yout2022 opening act team GANMI
GLAB Dancer / Model
e-fes award 2017 3rd place
Laforet Harajuku PRIVATE PARTY dancer performance
Laforet Harajuku NUEVO reopening special guest performance
Special guest appearance at V2 TOKYO
Tokyo Marathon Cheering Stage Live
Ikebukuro FM, Main Personality
Shinjuku FATE Renewal Open Commemoration Live
Volkswagen WEB CM Appearance
Back dancer at Akasaka BLITZ
Appearance in Akihabara movie "Happy Mail
Appearance in Akihabara movie "Chat Lady's Kiseki
Shibuya WOMB fashion show
tokyo christmas collection fashion show