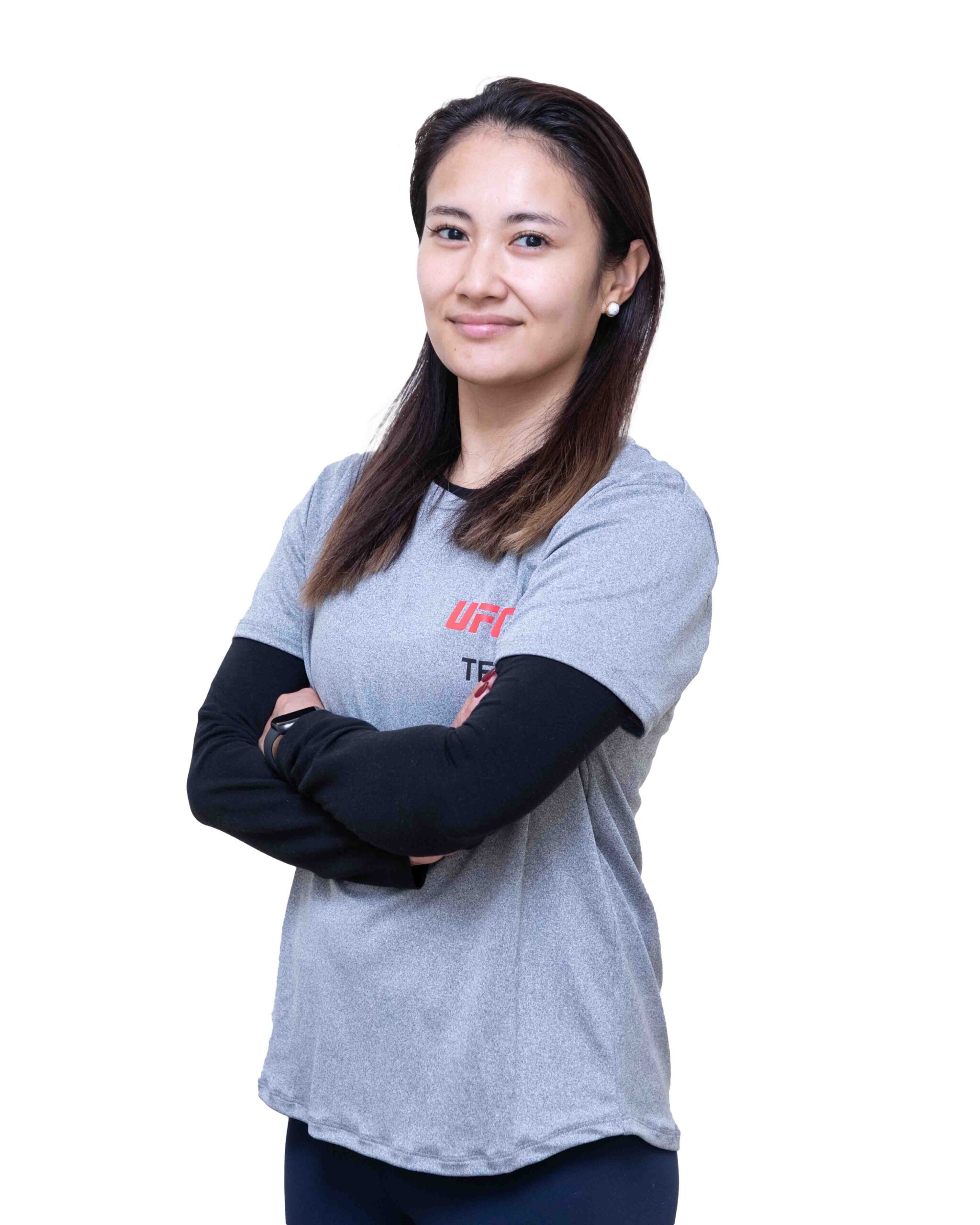 学び続けること。
柔軟な思考で、古い知識から新しい知識へと、自身を常にアップデートさせる。
勤務店舗
Ogikubo • YŌGA
担当クラス
Yoga Active
Hip Training
紹介
2015年某大手ホットヨガスタジオへ入社。
約3000人いるインストラクター中からトップインストラクターに選ばれ、2018、2019年と二期に渡ってトップインストラクターとして自身のWSやリトリートを全国で開催。
2019年からフリーのインストラクターとして活動開始し、現在は日本の数少ない
Inside Flow JUNIOR teacher 5名のうちの1人として全国で活動中。

流派にこだわらない、「今」学びたいヨガを学ぶをモットーにヨガを深めている。

また、海洋プラスチック汚染を目の当たりにしたのをきっかけに、ヨガとエコ活動を繋げ、【自分に。地球に。「今」何をして返す?】をテーマに活動し、日本のウェルネス業界の発展と地球環境改善の底上げに尽力している。
資格・経歴
​・2018年2月 will yoga TTベーシック:ヨーガプラクティス 修了
・2018年8月 アナトッミク骨盤ヨガ指導者資格 取得
・2018年12月 chamaハタヨガ TT 修了
・2019年3月 inside flow 指導資格 取得
・2019年10月 inside flow TT Level2 修了
・2019年12月、2020年1月 inside flow TT Level1 修了
・2020年5月、Mudra Yoga TT 修了
​・2021年、Inside Flow JUNIOR teacher 就任
某大手フィットネススタジオで研修を経て、5年間音楽に合わせた自重トレーニングを教えてました。
Keep learning.
Keep yourself updated from old knowledge to new knowledge with a flexible mindset.
Location
OGIKUBO • YŌGA
Classes
Yoga Active
Hip Training
Bio
Joined a major hot yoga studio in 2015.
I was selected as a top instructor out of about 3,000 instructors and held my own WS and retreats throughout Japan as a top instructor for two terms in 2018 and 2019.
In 2019, I started working as a freelance instructor and is currently one of the few instructors in Japan.
I am one of the five Inside Flow JUNIOR teachers and is active throughout Japan.

I have also been working on the connection between yoga and eco-activities after witnessing the plastic pollution in the oceans, and is committed to "for me, for the earth. To the earth. What are you going to do now to give back? She is committed to the development of the wellness industry in Japan and the improvement of the global environment.
Credentials
February 2018 will yoga TT Basic: Yoga Practice Completed
August, 2018 Anatomik Pelvic Yoga Teacher Certification
December 2018 chama hatha yoga TT completion
Mar. 2019 inside flow certification for teaching
October 2019 inside flow TT Level2 Completed
December 2019, January 2020: Completed inside flow TT Level1
May 2020: Completed Mudra Yoga TT
Inside Flow JUNIOR teacher, 2021
After training at a major fitness studio, I taught weight training to music for 5 years.