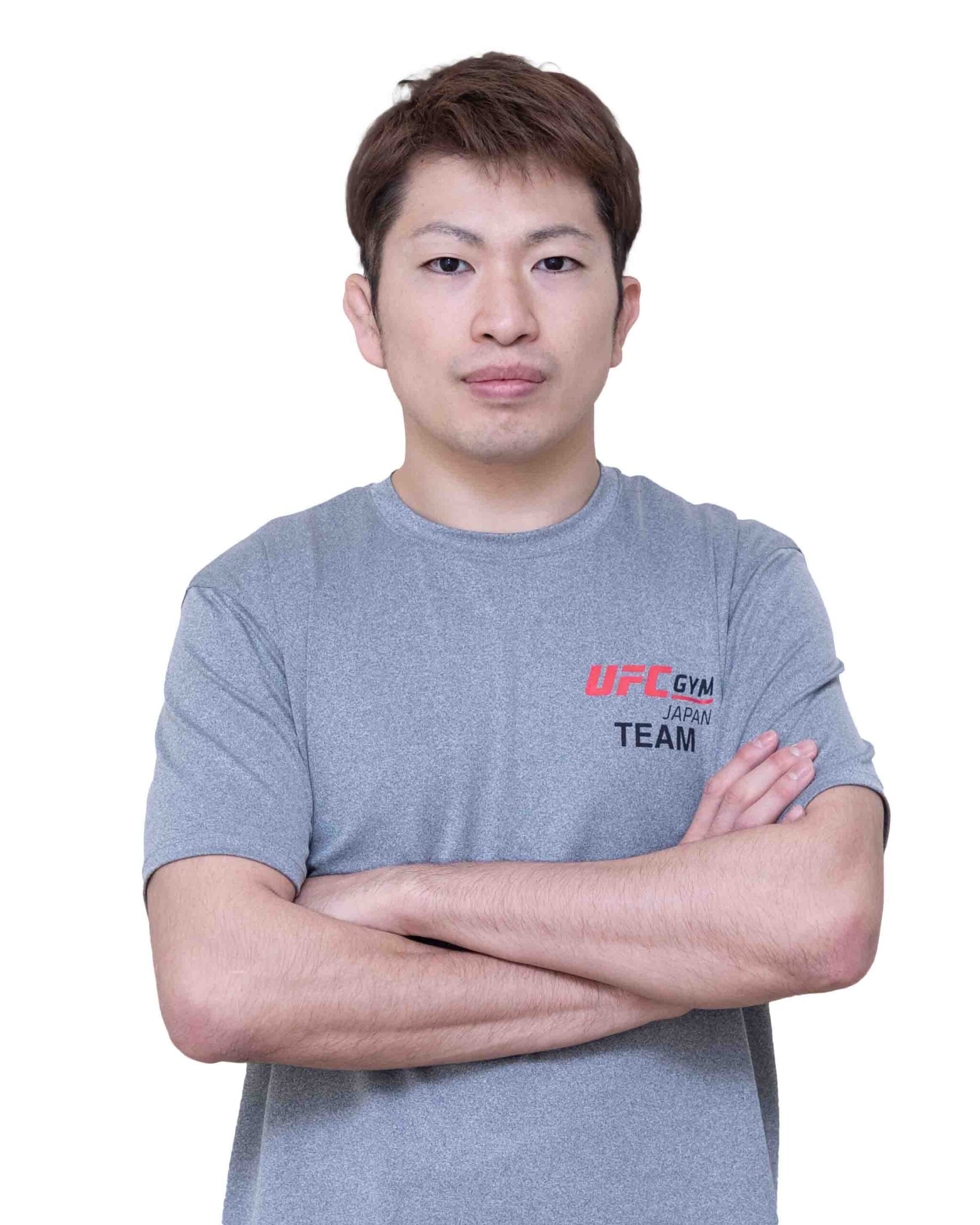 正しい技術とフィジカルを付けて強くなる事。
格闘技を通じて、メンタルも強くさせたい。
女性や若い人には格闘技好きになって貰える様に楽しんで貰う事を優先します。
勤務店舗
Ogikubo • Yoga
担当クラス
キックボクシング コンディショニング
キックボクシング レベル2
MMA
紹介
私SHOは現役の総合格闘家です。
プロとしては10年以上試合をしています。
元々、体力のなかった自分ですが続ける事によって、プロ選手としての技術とフィジカルを身に付けました。
また格闘技が強くなる事で比例してメンタルも強くなりました。
格闘技の強さ自体は現代の社会で必要とする場面は少ないですが、格闘技を通じて精神的に強くなる事で人生においてプラスになる事があります。どんな人でも継続すれば成長出来ると思います。
そして会員の皆さんが継続出来る様に興味を持って貰う事が自分のコーチとしての役目だと考えています。
それぞれ目標設定は違くても、一緒にいる時間は皆んなで格闘技を頑張りましょう!
資格・経歴
コーチ歴 7年
プロMMA戦績 20勝4敗2分
To be strong with the right technique and physicality.
Through martial arts, we also want to make our students mentally strong.
For women and young people, our priority is to have fun so that they can become martial arts enthusiasts.
Location
Ogikubo • Yoga
Classes
Kickboxing conditioning
Kickboxing Level 2
MMA
Bio
I SHO am an active mixed martial artist.
I have been competing professionally for more than 10 years.
Although I was not physically strong to begin with, I have acquired the skills and physicality of a professional fighter by continuing to fight.
In addition, as I became stronger in martial arts, my mentality also became stronger in proportion.
Although martial arts strength itself is not needed in today's society, becoming mentally strong through martial arts can be a positive thing in one's life. I believe that any person can grow if he or she continues.
As a coach, I believe that my role is to get the members interested in martial arts so that they can continue.
We may have different goals, but we can all work hard together in the martial arts during our time together!
Credentials
Coach for 7 years
Professional MMA record: 20-4-2